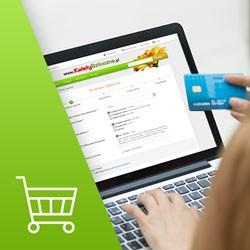 Dear Sirs,
we are pleased to announce that, to meet your expectations, we launched in our online wholesale store payments on-line, i.e. quick transfers, VISA and MasterCard payments and trough BLIK. You will also pay VISA and MasterCard on the spot in our showroom in Piorunów.
In the case of online orders, to avoid incompatibilities, a link to the online payment form will be sent in an e-mail only after the completion of the order. In this form you will choose your bank or payment card. Transfer parameters, i.e. amount, title, account number, etc. will be already supplemented.
We wish you pleasant shopping!