Rough Natural Wreath 30 cm Y623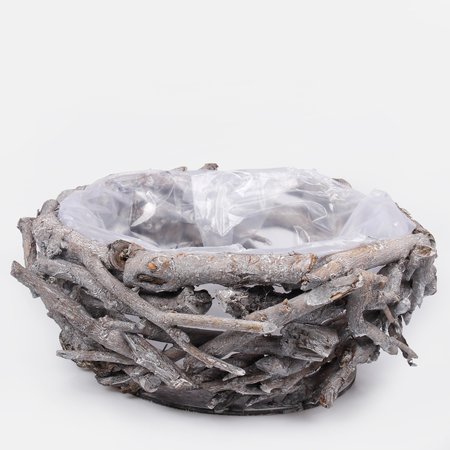 Retail gross price:
EUR 15.45
per pcs
Min sale unit: piece
Piece
Net wholesale:
EUR 7.53
per pcs
Gross wholesale:
EUR 9.27
per pcs
Carton (12 pcs)
Net wholesale:
EUR 90.41
per crt
Gross wholesale:
EUR 111.20
per crt
Discount group:
A
Discount points:
8.1057
per pcs
Without discount
Gross wholesale:
EUR 9.2666
per pcs
With discount
Level 1
3%
EUR 8.9886
per pcs
Level 2
5%
EUR 8.8032
per pcs
Level 3
10%
EUR 8.3399
per pcs
Level 4
15%
EUR 7.8766
per pcs
Level 5
20%
EUR 7.4132
per pcs
Delivery group:
standardowa
Courier shipment:
from EUR 4.46 gross
Completion time:
within 1 - 2 working days
Product description
30cm outside diameter / 11,8 inch. Wild, natural, and rustic, this wreath is crafted from dried root rough. A perfect base for dried botanicals or looks lovely on its own. The wreath can be used as a base in many creative ways, with poly bag inside tohold the plant pot. Natural Root Rough Wreath, Great DIY Accessories for wreath or ornaments. These natural root wreath would make beautiful decorations for the rustic county home,use them as door, wall, mantel piece, Christmas Tree, window, wedding, party or home decor. Please Note: These items are handcrafted from natural vines and all sizes are approximate; individual unit sizes will vary from the published dimensions.
Depth: 13 cm
Diameter about: 30 cm
Product photos
Photo gallery for Grey
Y623-01
Photo gallery for White
Y623-02
Size photo of Rough Natural Wreath 30 cm