VAT refund for travelers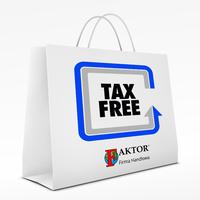 At the request of our customers, we do customs clearance (export) of our products. After receiving the return SAD document (certifying the export of products outside of Poland), we will return 23% of the value of the products - the equivalent of VAT.
For customers outside the European Union, we issue TAX FREE documents that authorize them to collect 23% of VAT for products purchased from our company and exported in an intact state outside our country.